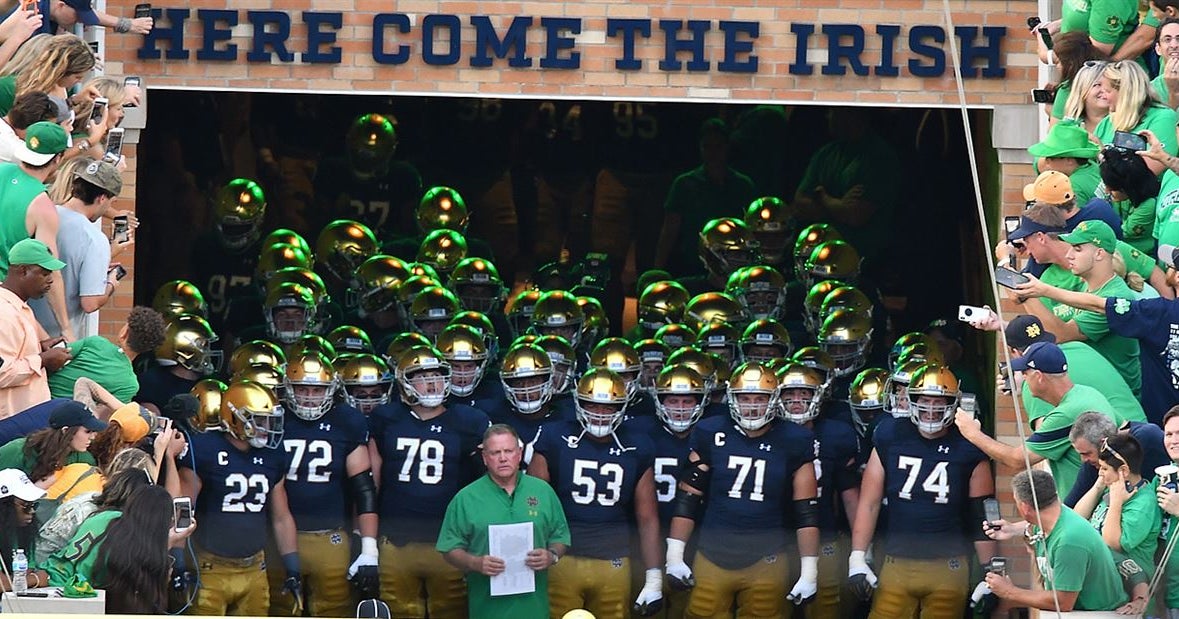 Vanderbilt opened the season with a pair of wins against Middle Tennessee and Nevada (both on the field and against the spread), but the Commodores are a decided underdog for their first road trip of the season.
The Commodores opened as a 14-point underdog to the Notre Dame Fighting Irish when offshore odds from BetOnline were released on Sunday afternoon.
The Fighting Irish will also coming into the Week 3 meeting sporting a 2-0 record after home wins against Michigan and Ball State. Notre Dame ranked No. 8 in both the AP Top 25 and the Amway Coaches Poll when both polls were revealed on Sunday.
Vanderbilt will enter the contest with an eight-game winning streak against non-conference opponents in regular season play, but the Fighting Irish will be a stiffer test than the opponents beaten during the streak. The Commodores last lost a non-conference regular season game during a 2016 trip to Georgia Tech.
The Commodores are 2-0 against the spread so far in 2018, easily covering a 3-point spread against Middle Tennessee with a 35-7 victory over the Blue Raiders in Week 1, and then again beating the 10-point spread in Week 2 with a 41-10 win against Nevada.