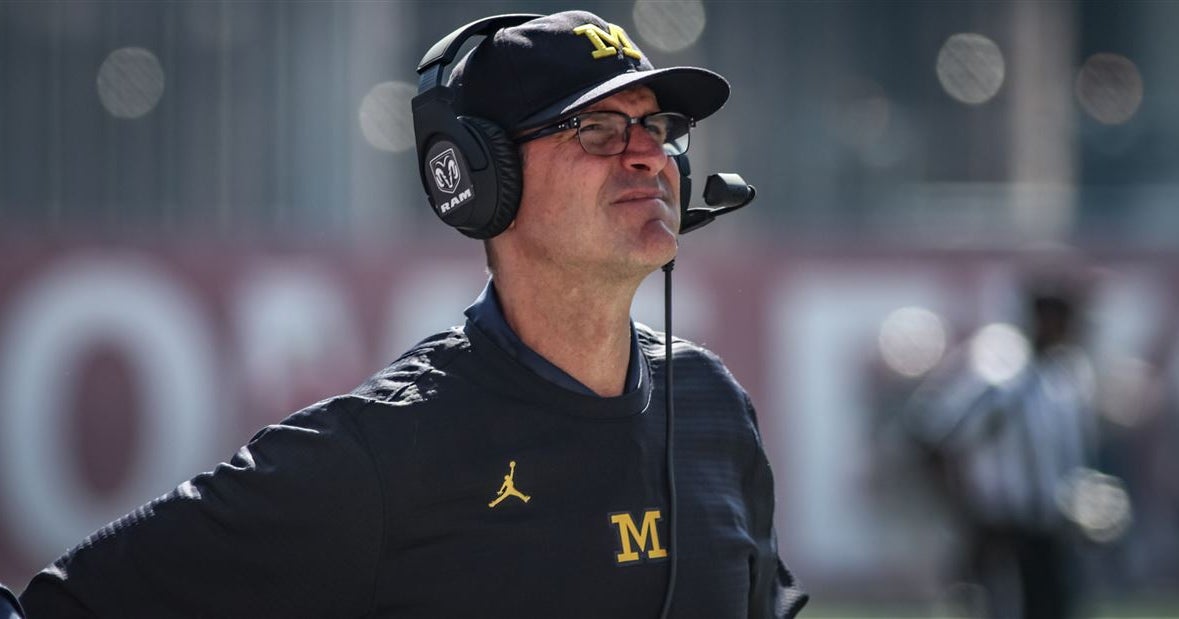 University of Michigan head football coach Jim Harbaugh spoke to the media on Monday, as the Wolverines prepare to take on the Notre Dame Fighting Irish this Saturday to open the 2018 season. Harbaugh was asked about this rivalry from the two midwest teams and whether or not this should be an annual matchup.
"It makes a lot of sense," said Harbaugh. "We'll get on a bus, we'll go to South Bend, it'll be about a 2.5-hour drive. They can do the same when they come here. It makes a lot of sense."
The two teams first met back on Nov. 23, 1887, which was an 8-0 victory by the Wolverines. The most recent game was on Sept. 6, 2014, which was a 31-0 beatdown by Notre Dame over Michigan. Michigan leads the all-time series 24-16-1. Notre Dame and Michigan met every year from 2002 to 2014 [13 games]. The Wolverines won seven, while the Irish were successful in six. However, these teams haven't met for the past three years.
"I feel good about it. I feel good about renewing the rivalry," said Harbaugh. "I feel good about being in game week. I feel good about starting the season."
During his weekly press conference, Harbaugh was also asked about fall camp and the best thing that came out of his time with the team. He quickly talked about quarterback Shea Patterson, who transferred in from Ole Miss. He praised the talented signal-caller for his work ethic and intensity.
"That list of what was the best thing? I don't always make that list," said Harbaugh, with a slight chuckle. "A lot of good things. We talked about Shea being focused and intense at practice every single day, consistently. Guys working and competing and getting themselves prepared for the season and the first ball game."
Last year, in seven games with the Rebels, Patterson completed 166 of 260 passes (63.8-percent) for 2,259 yards, 17 touchdowns and 9 interceptions. For the Fighting Irish, quarterback Brandon Wimbush played in 12 games, totaling 1,870 passing yards on 136 of 275 passing (49.5-percent). He also carried the ball 140 times for 804 yards and 14 scores.
***The Irish Illustrated team of Tom Loy, Tim Prister, Tim O'Malley, Jack Freeman and Kevin Sinclair is the most experienced group of journalists covering Notre Dame today. And that experience leads to coverage you can trust. We're not going to tell you that everything is all right with the program all the time or that your concerns about the program are unwarranted. We're also not going to dwell strictly on the negatives when there are positives to report. We are dedicated to providing you with the truth about Notre Dame football and recruiting. That is our job. Not all media outlets covering Notre Dame football do that. CLICK HERE to grab a FREE TRIAL to the No. 1 Notre Dame team and recruiting site around!