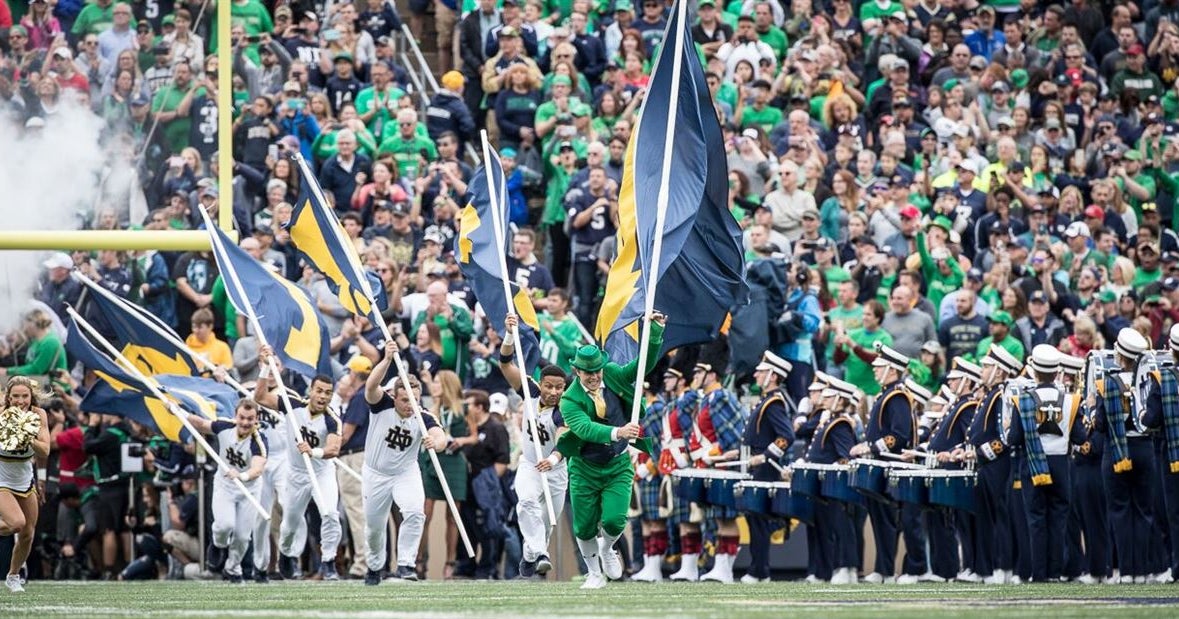 With Notre Dame already securing quarterback commitments from prospects in the 2019 and 2020 classes, the staff can already start evaluating prospects from the class of 2021. In fact, the staff has already extended multiple scholarship offers that cycle to two quarterbacks in four-star Tyler Buchner from La Jolla (Calif.) The Bishop's School and five-star Preston Stone out of Dallas (Texas) Parish Episcopal School.
This weekend, another talented, young quarterback is expected to make his way to South Bend in hopes of picking up an early offer from the Fighting Irish. Irish Illustrated has learned that Nashville (Tenn.) Father Ryan quarterback DC Tabscott is planning on checking out Notre Dame on Saturday when the Fighting Irish host Vanderbilt. This will be the first trip to campus for the 6-3, 175-pounder from the class of 2021.
On the recruiting trail, Tabscott has already picked up an offer from Kentucky. In addition, schools like Vanderbilt, Penn State, Purdue, Louisville, UAB, Baylor, Florida State and others are already evaluating him as a potential offer candidate down the road. After seeing him put in work this fall, it wouldn't be much of a shock to see some of these schools extend scholarship offers.
It's never too early to start evaluating the young talent and in Tabscott, this kid can absolutely play. He has the tools you want to see at this stage and after watching his tape, it comes as little surprise to see him already picking up offers. While his release could be tightened up and likely will upon growing and adding strength, this kid is impressive. Ball placement, his ability to throw to a spot rather than just a receiver, athleticism to pick up a couple first downs every game, Tabscott does a lot of things well. In talking to some people who have seen him up come in person, Tabscott spins the heck out of a football and will go head to head with any top talent nationally and more than hold his own. The fact that he is only a sophomore should excite everyone evaluating him.
***The Irish Illustrated team of Tom Loy, Tim Prister, Tim O'Malley, Jack Freeman and Kevin Sinclair is the most experienced group of journalists covering Notre Dame today. And that experience leads to coverage you can trust. We're not going to tell you that everything is all right with the program all the time or that your concerns about the program are unwarranted. We're also not going to dwell strictly on the negatives when there are positives to report. We are dedicated to providing you with the truth about Notre Dame football and recruiting. That is our job. Not all media outlets covering Notre Dame football do that. CLICK HERE to grab a FREE TRIAL to the No. 1 Notre Dame team and recruiting site around!