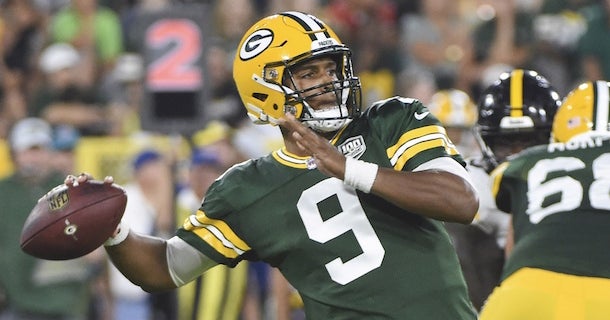 A ton of former Notre Dame Fighting Irish football players were in action this past weekend, as the second week of preseason for the NFL was underway. How did offensive tackle Mike McGlinchey perform in his second game with the San Francisco 49ers? What did quarterback DeShone Kizer and wide receiver Equanimeous St. Brown do in their second game with the Green Bay Packers? How is linebacker Jaylon Smith looking for the Dallas Cowboys so far this preseason? After shining during week one, how is defensive tackle Sheldon Day performing for the San Francisco 49ers in week two? What kind of noise is cornerback KeiVarae Russell making with the Cincinnati Bengals? The San Diego Chargers have a good one in defensive lineman Isaac Rochell, who continues to make plays when called upon.
All that and much more on these former Notre Dame Fighting Irish football players courtesy of Irish Illustrated and 247Sports.
***The Irish Illustrated team of Tom Loy, Tim Prister, Tim O'Malley, Jack Freeman and Kevin Sinclair is the most experienced group of journalists covering Notre Dame today. And that experience leads to coverage you can trust. We're not going to tell you that everything is all right with the program all the time or that your concerns about the program are unwarranted. We're also not going to dwell strictly on the negatives when there are positives to report. We are dedicated to providing you with the truth about Notre Dame football and recruiting. That is our job. Not all media outlets covering Notre Dame football do that. CLICK HERE to grab a FREE TRIAL to the No. 1 Notre Dame team and recruiting site around!