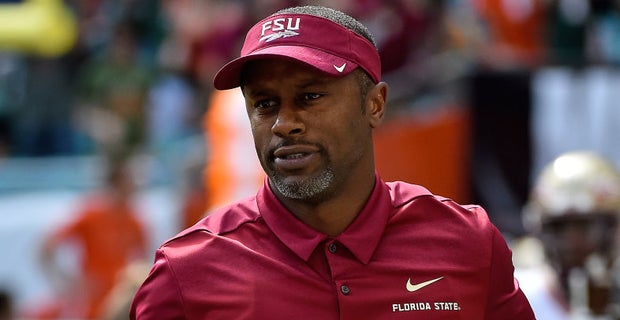 Florida State looks to upset Notre Dame this weekend on the road.  The staff at Noles247 makes their predictions for Saturday night's game in South Bend.
Josh Newberg
FSU will win: If this sets up to be a trap game for Notre Dame.  The Fighting Irish are the No. 3 team in the country, without their starting quarterback.  Maybe FSU can sneak in and pull out a victory with the Irish riding high and ruin their hopes of making the playoffs.  FSU will have to find some big chunk plays through the air with Tamorrion Terry if they hope to pull the upset.
FSU could lose if: Notre Dame shows up and isn't phased by the loss of QB Ian Book.  Notre Dame is the superior team and FSU hasn't shown the ability to be competitive against ranked programs this season.  It'll be a cold one in South Bend and likely another loss for the 'Noles on the road.
Prediction: Notre Dame 31, Florida State 18
========================================
Chris Nee
Why FSU will win: Regardless or who is at quarterback for the Seminoles, they find success in the vertical passing game. After two very lackluster efforts, the defense comes to play bottling up Brandon Wimbush and Dexter Willliams on the ground and Wimbush falters through the air.
Why FSU could lose: Well… Notre Dame is a much better team than they are. Irish front seven dominates the line of scrimmage, bothering whoever is taking snaps for the Seminoles. The FSU ground game is again nonexistent. Defensively, the Seminoles falter again and shrivel in the cold.
Prediction: Notre Dame 35, Florida State 21
========================================
Brendan Sonnone
Why FSU will win: Bad weather. An injured starting quarterback. There are ingredients present for an upset. The Seminoles will win if they can 1. Take advantage of a one-dimensional offense with QB Brandon Wimbush at the helm and 2. Generate a few chunk scoring plays. FSU is capable of both, but the Seminoles will need to get some breaks with the weather and win the field position battle, something that hasn't happened much this season.
Why FSU could lose: Notre Dame has just been a far more consistent team all around this season. Now the Fighting Irish will have to overcome the loss of QB Ian Book, but their defense has been strong all season and they have enough fire power on offense (like RB Dexter Williams) to control the game. FSU will have to play a clean game to pull off the upset, and that hasn't happened against good teams this year.
Prediction: Notre Dame 27, Florida State 16