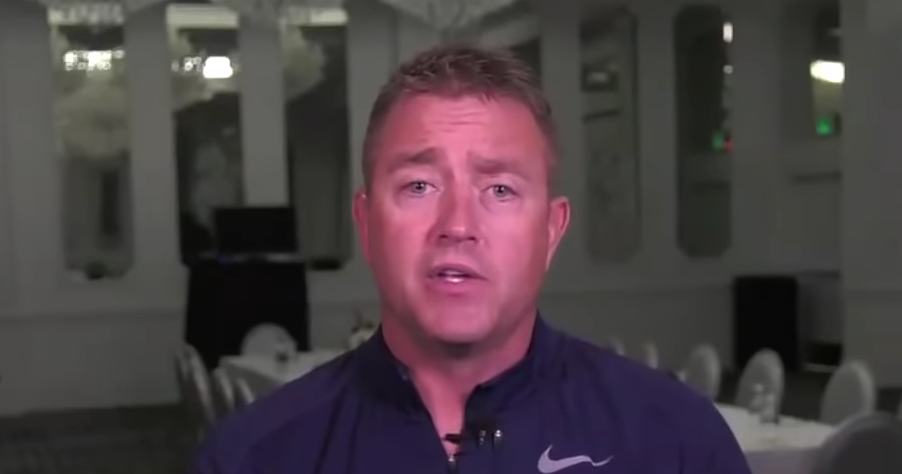 As Vanderbilt's nonconference clash with Notre Dame draws near, there appears to be a swell in support for the underdog Commodores as a trendy pick for Week 3.
First it was Yahoo Sports' Pat Forde, but now you can throw ESPN college football analyst Kirk Herbstreit onto the list of prominent personalities who like Vanderbilt's chances of going into South Bend and doing something special against the No. 8 team in the nation on Saturday afternoon.
During an appearance on The Golic and Wingo Show on Wednesday morning, Herbstreit was asked to provide a potential upset pick for the Week 3 slate of college football games, and without hesitation the former Ohio State quarterback went straight to the Commodores.
"I think they better be careful with Vandy," Herbstreit said of Notre Dame. "I know it sounds crazy to say that sentence, but Vandy has a veteran team. Vandy is going to be a team that, no matter what Brian Kelly says to his team, they're probably going to have a hard time getting sky-high emotionally for. Vandy is not going to be intimidated by playing in South Bend, they play in the SEC and they play in big stadiums all the time.
"I'm not saying 'Hey, look out, Vandy is going to blow Notre Dame out.' I'm just saying the Vandy defense alone will be very, very competitive against Brandon Wimbush and Notre Dame. They've got NFL players on that defense, especially in the secondary. That's a game that Notre Dame has to be careful with and not look by and look to some of the bigger names on their schedule. We'll see the mental toughness and the maturity of Notre Dame this week."
Herbstreit, who now calls Nashville home, must have reviewed the tape on the Commodores after impressive victories against Middle Tennessee (35-7) in Week 1 and Nevada (41-10) in Week 2.
Going on the road against a Top 10 program is a different animal, though.
The Commodores last achieved a road victory against a team ranked in the Top 10 back in 2007 when Bobby Johnson took Vanderbilt into Williams-Brice Stadium and knocked off Steve Spurrier's Gamecocks.
Notre Dame will enter the game as roughly a two-touchdown favorite against the Commodores. Vanderbilt is 0-2 all-time against the Fighting Irish, though the Commodores nearly knocked off Lou Holtz's Notre Dame team in a close 14-7 loss at Vanderbilt Stadium during the last meeting back in 1996. But there's really nothing to draw from that "ancient history" as the majority of the Vanderbilt football roster was not even alive the last time the two schools played.
The game will be televised on NBC with kickoff scheduled for 1:30 p.m. central. Former Monday Night Football announcer Mike Tirico will be on the television play-by-play alongside former quarterback Doug Flutie, who will do the color analysis.