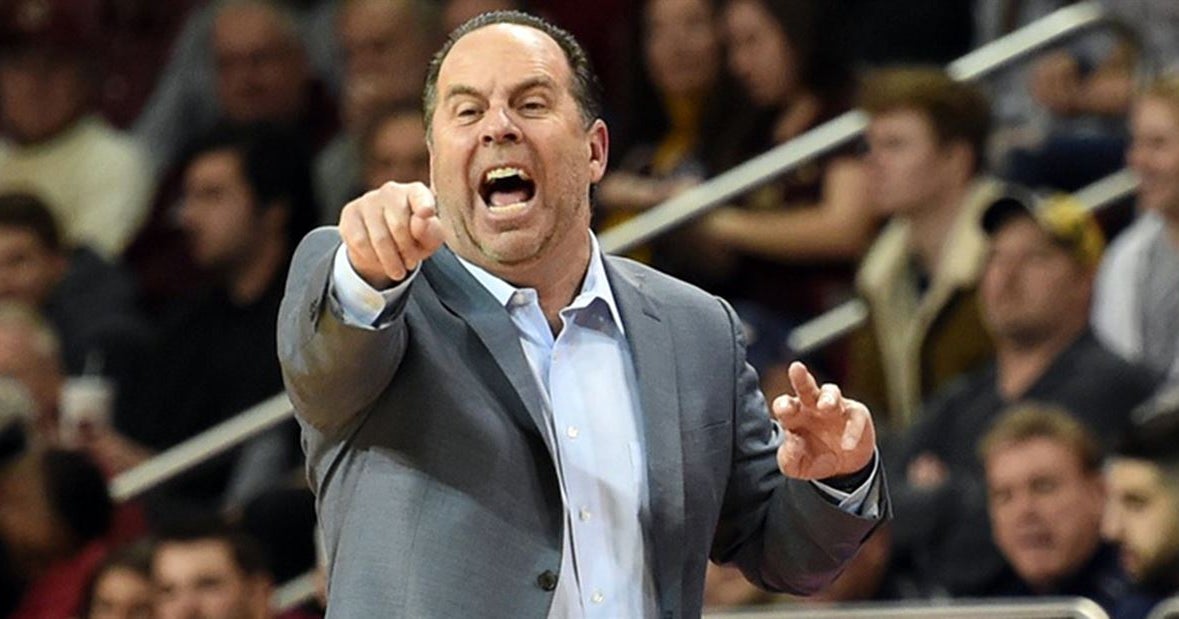 Among Power Five coaches, there might not be any more underrated than Notre Dame's Mike Brey. And now, he has the votes to prove it. As part of CBS Sports' 'Candid coaches' polling series, where they asked more than 100 coaches a series of questions, Brey stood out among those when coaches were asked for the "most under appreciated good head coach in college basketball."
Brey received 5.7 percent of the vote, ranking fourth overall and tying for the highest percentage collected by any Power Five coaches.
One of the coaches who voted for Brey pointed to his consistency.
"Mike Brey doesn't get the best recruits every year, but he's in the NCAA Tournament [almost] every year," the coach said. "And he does it in the same league as Duke and North Carolina. He's very comfortable in his own skin. He's perfect for the job he's got."
ACC rival Brad Brownell of Clemson also received 5.7 percent of the vote, as did Cincinnati's Mick Cronin.
It's hard to argue with Brey's spot on the list, or with the anonymous coach's comments. Brey has led Notre Dame to a high level of success, with almost none of the ensuing credit — ask a college basketball person for the sport's top head coaches and he doesn't get his due.
Brey should. Not only does he have more than 500 wins in his college career, 403 of those are at Notre Dame, where he's excelled since 2000-01. He's led the Fighting Irish to 20 or more wins in 14 of those seasons, and always seems to have Notre Dame's offense humming, even after graduating or losing key parts year-after-year.
And while Brey earned some national coach of the year honors for his work with Notre Dame's 2010-11 team, the Fighting Irish have arguably been even better after moving basketball into the ACC. After a rough first year, Brey's teams have averaged almost 26 wins per season, and that's even with last year's 21-15 mark that saw the Fighting Irish finish just outside the NCAA Tournament field despite missing several key players — including preseason National Player of the Year candidate Bonzie Colson — for huge chunks of the season.
This year looks similar to many of his former teams, with people likely to sleep on the Fighting Irish early on thanks to the losses of Colson, Matt Farrell and Martinas Geben. If previous seasons provide any sort of indicator, returning starters T.J. Gibbs and Rex Pflueger will take steps forward, while a healthy D.J. Harvey could also surprise, and John Mooney could continue to create mismatch issues with his shooting ability.
Davidson's Bob McKillop was No. 1 on the list with 10.5 percent of the votes, followed by Providence's Ed Cooley (9.5 percent) and Belmont's Rick Byrd (7.6).
West Virginia's Bob Huggins and Kansas State's Bruce Weber each received 3.8 percent of the vote while Michigan's John Beilein, Oklahoma's Lon Kruger, Purdue's Matt Painter and Wofford's Mike Young each received 2.9 percent, or three total votes, apiece.