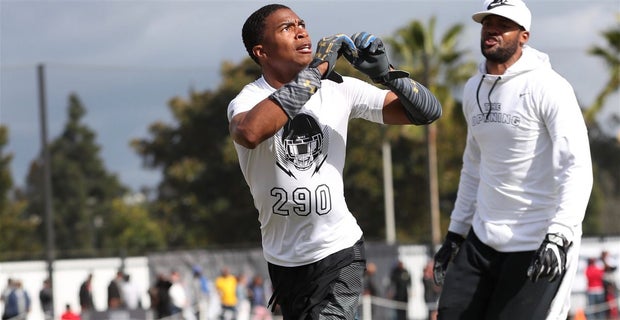 Wide receiver will be prioritized in the 2020 recruiting cycle.
Notre Dame scored an excellent group of pass-catchers in the 2018 cycle – a collection of five athletes with Joe Wilkins establishing himself on the offensive side of the ball – before adding a pair of three-star talents in the 2019 cycle.
In the 2020 cycle, Notre Dame will surely look to add a few impact wide outs to form a top-shelf offensive class with three Top 150 commits already in place.
So far, the Irish have offered 16 junior wide receivers. Below is a close look at ten of those athletes who have expressed interest in the Irish.